Ammonium nitrate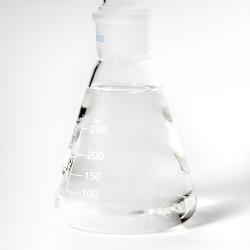 Chemical formula: NH4NO3
CAS: 6484-52-2
EINECS: 229-347-8
Product description
Ammonium nitrate is a salt of ammonia and nitric acid, is a colourless, crystalline substance melting at 169 C. It is highly soluble in water and soluble in alcohol and liquid ammonia. Heating may cause violent combustion or explosion.
Application and use
Ammonium Nitrate (AN) Solution is the primary oxidizer used in the manufacture of bulk and packaged emulsion explosives; required for more complex blasting applications than conventional ammonium nitrate fuel oil (ANFO) mixtures.
Packing and transport
AN solution is normally handled at 120°C or above. AN is corrosive to carbon steel and some other materials. Stainless steel or aluminum is preferred construction. Avoid mixing with basic materials that cause evolution of ammonia vapors.