Quality control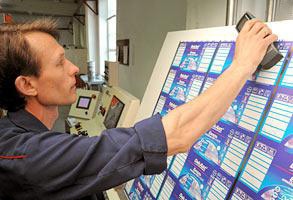 Material supplied by companies such as Arcelor Mittal and US Steel guarantees are the highest quality raw materials.
In the manufacturing process of our products follows our quality control at every stage.
We check all off supplied materials and products which are necessary for technological process.
Mandatory requirements of this process are:
appearance, surface, marking and packaging
metal thickness
Test the quality of the seams are formed with a unique instrument he CMC-Kuhnke. VIDEO MONITOR SEAM
VSM III allows viewing through the monitor sectional cut seam can magnify 40 times. Using the software you can define parameters seams and data which are provided in the computer memory. This issue allows us to take urgent action in case of possible changes in the size and adjust the manufacturing process.
Leak test the air and water pressure strength
Test holding strength
Test Weights
Moreover, huge human resources involved in the quality control of production:
Operators lithography can do workshops (check all production phases)
Technical Audit Department (quality control)
Assay Office (information gathering, analysis and consultation with customers at things with the best choice of material).
Under such a comprehensive approach, we manage to avoid the mess production, but also to eliminate errors appearing at all stages of production.
Our products have been awarded the gold medal and letter of honor at major exhibitions in the metal packaging law and we are proud of it.